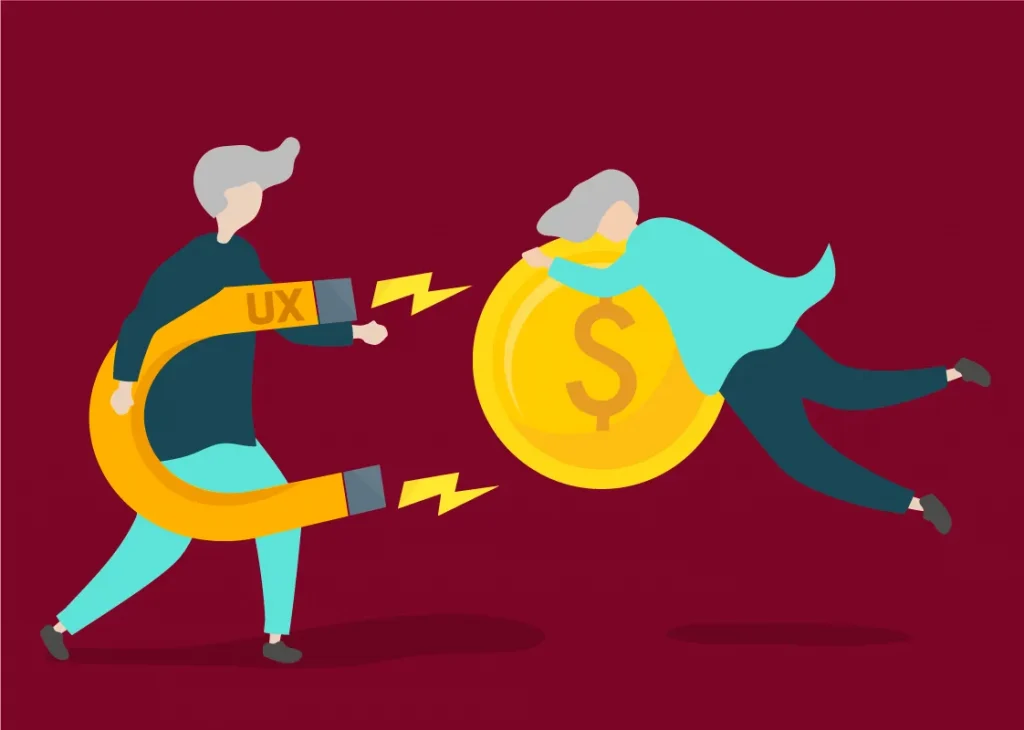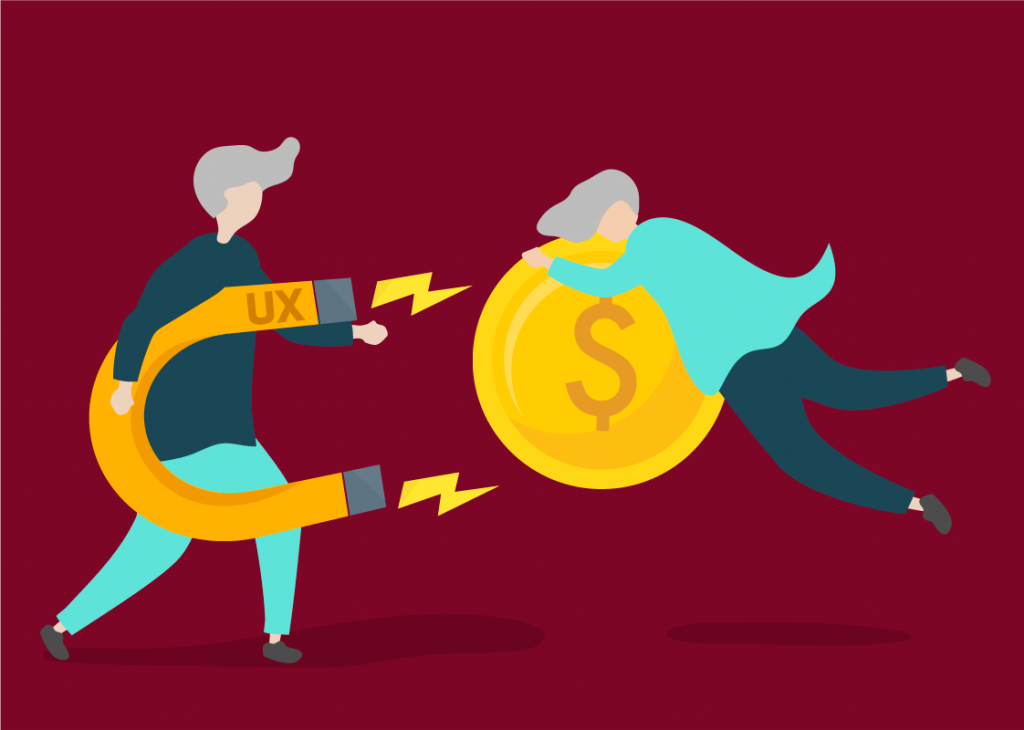 In fact, every time I find myself talking about my work and telling people about my role, I find myself having to explain not only what I do, but more importantly what it is for. As a user experience designer, I feel like I have to constantly persuade potential clients and stakeholders of my work. And perhaps with good reason. They want to know if they are investing in something that will produce real results. What they clearly struggle to understand is that the processes that lead to effective user experience design overlap with those that build a successful and sustainable business.
The six business areas that can improve ROI are revenue, customer retention, team productivity, support costs, development costs and development time. Essentially, these boil down to two main components: money and time.
Money. How much income do we improve and how much do we save?
Allocating a portion of your budget to designing a pleasant user experience can translate into huge revenue growth. According to research by Forrester, a great user interface will increase the conversion rate by 200%, while effective user usability raises it to 400%.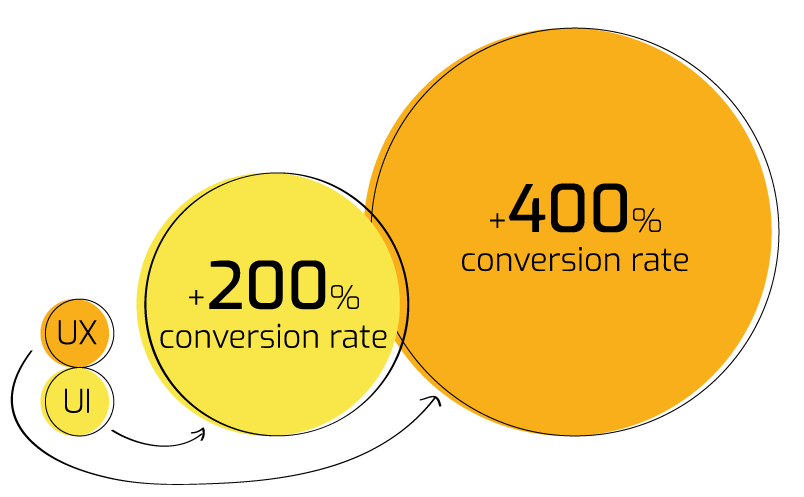 Let's take a few examples, data in hand.
According to IBM, every dollar invested in usability returns $10 to $100.
AirBnB's Mike Gebbia credits UX with driving the company to $10 billion.
Jared Spool predicted that a simple change to Amazon's user interface contributed about $2.7 billion in revenue.
The Nielsen and Norman Group report lists 44 success stories, including Shopify, Luxottica, Hellofresh, Starbucks. They show how well-founded and researched design decisions have a huge impact on user experience, resulting in increased business value. Some are not success stories: the impact on design has been neutral or even negative. This is the reality of design work: we cannot always predict the impact on our users. This fact underlines the continuing need for iterative design work based on solid research.
Spending a little time and money to create an enjoyable user experience can translate into huge revenue growth. But can UX also save you money?
Absolutely, if we think that for every euro spent solving problems in the design phase, we'd save 9 euros if we had to solve the same problem during development. Even the money we would spend would multiply if we had to solve the problem after the product was released.
According to a study conducted by Dr Susan Weinschenk, a behavioural psychologist, 50% of unnecessary rework for developers and programmers can be avoided thanks to the UX advantage. If you have a UX designer who takes the time to understand what the business goals are, the functionality is designed and the needs of the end-user, you can avoid this unnecessary rework and save time, effort and money.
So far we've talked about how User Experience can help increase revenue or save money, but the impact of UX on ROI is not always about monetary amounts. Calculating the ROI of usability is more about proving that it has a positive impact on our business goals, and it doesn't necessarily always come down to money. Nielsen and Norman Group explain this concept with a nice example. Think of a large government agency that funds ocean and atmospheric research and publishes results and resources for scientists and their audiences. The management of this agency might be more concerned with the number of people it reaches or the perceived quality of its resources than with profit. The question to ask in order to understand which KPIs influence the return on investment is: What is the value of your specific audience? What is important to them?
Fortunately, we have dozens of examples of design-led companies that have profits in the billions. Three out of them are Facebook, Apple and Google.
"Apple didn't invent the smartphone, but it made one very easy to use. Facebook was not the first social network, but its simplicity was instrumental in its growth. And there were many other search engines before Google, but none made it so easy to find the most relevant information. All three companies succeeded by improving the user experience for existing products." (Forbes)
User experience is starting to overtake other key factors such as price differentiation. If companies once competed on price, they will soon compete on who has the best customer experience and who is constantly working on it: UX designers.